Sunday Mornings
Children's church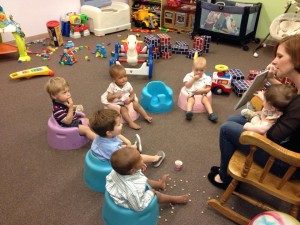 Sunrise Children in Worship currently offers nursery care during the Sunday morning service for infants through 2 year olds.  Our nursery is more than just babysitting, though! We teach our babies to pray, worship, and learn. Every month the babies and toddlers practice a bible verse, hear a new story, and learn a  BIG truth.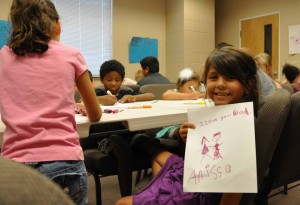 Older children begin the service with their families in the sanctuary. After worship time has concluded we provide 3 sunday school classes: preschool K-2nd grade, and 3rd-5th grade. Crafts, games, puppets, and memory verses are often part of Sunday's schedule. Everything we do is centered around teaching kids the bible, but also allowing them to have fun!
Wednesday night Kid's ministry
SHinE (Seeking Him in Everything)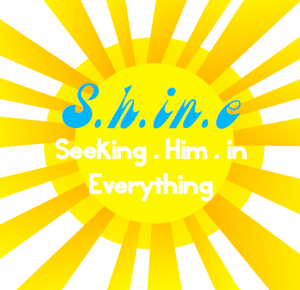 for Kindergarten to 5th grade. Students learn from the bible, play games and learn practical skills.
The purpose of this ministry is to provide solid role models for young boys and girls to help them learn how to become responsible, respectful, God fearing men and women… but also to provide a fun place for them to hang out and make some friends!
Wednesday night 6:00-7:30 during the school year. Other family night options include: youth group, men's ministry, women's ministry, &  nursery.
Our Vision

To Demonstrate the true meaning of a follower of Christ through scripture and example to help our children form a lifelong relationship with God.
Our Goals
1.       Provide a safe and loving environment that children look forward to participating in and parents feel comfortable leaving their children.
2.       To teach kids about Jesus and that a relationship with him brings meaning to our lives.
3.       To help each child come to a saving faith and developing a personal relationship with Him.
4.       For children to know the bible is 100% true and relevant today.
5.       To help children grow in relationship with other believers, through friendships and by providing Godly men and women as role models of Christian living.
6.       To equip children to share the gospel with friends or family who do not have a relationship with Jesus.
7.       To support parents as they seek God, and help families to pursue God together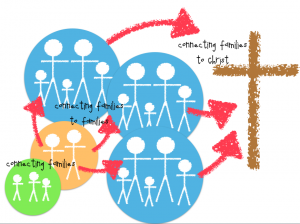 We want to strengthen families (kids to parents), connect families (one family to another), and increase God's family (in depth of relationship and with new believers.)
Why should I get involved?
First of all we would love to have your kids involved so they can begin learning from a young age about who Jesus is and who Jesus calls your child to be. Your child was made to worship! Also we believe that a correct view of God and right relationship with help with help your child as they face trials and temptations throughout their lives.
Proverbs 22:6 says "Start children off on the way they should go, and even when they are old they will not turn from it."
We would love you as parent to get involved because your kid needs you. Parents are kid's most important example. They will learn more about God from you in the 24/7 lives than in a couple hours at church each week. We don't want to replace parents as spiritual leaders of their kids; instead we want to come beside you and support you in that role.
Furthermore, we need adult participation because our ministry is only as strong as our volunteer team. We need people who are passionate about Jesus to share his love through teaching and spending time with our kids. Safety is also a huge factor for our ministry so having sufficient supervision is vital. As our team of volunteers grows we are able to expand our ministry with new weekly classes and special events.
Ways to get involved:
Volunteers are needed weekly in the nursery and children's classes. Each volunteer is scheduled no more than once per month. Additionally children's ministries sponsors quarterly outreach events that volunteers and their families are invited to take part in.
check us out on facebook: